Mixing is rubbish, while classifying is Resource. Beston automatic sorting machine adopts the advanced sorting technology, which can effectively for us. Compared with manual sorting methods, Beston automated waste segregation system can ensure the superior quality of the sorted materials. The main raw materials can be urban waste, household garbage, solid waste, plastic garbage and others waste.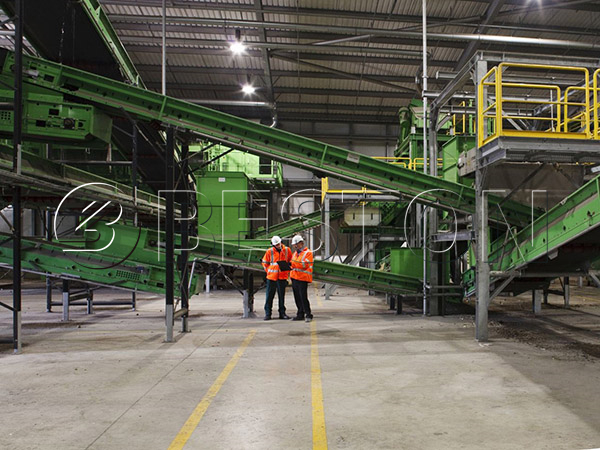 Equipped with programmable controller in the whole process of operation, Beston automatic sorting machine has the ability to collect signal from every sensor and convey them into output control contactor and intermediate relay to control three-phase power equipment. Input and output changes on operation, stop and breakdown will be presented directly. What's more, Beston automatic recycling sorter is patented devices, which is invented by years of field experience. So the failure rate is low, use of effective, and particularly suitable for disposing of solid waste sorting.
The following is the main components of automatic sorting machine:
1. Big Waste Sorter
The machine can separate the big garbage (diameter > 400mm, separation rate 99%), and separate 95% sand garbage(diameter <30 mm, adjustable), isolate 25-30% organisms (diameter < 30 mm), and break open the relatively large volume garbage bags, meanwhile, achieve uniform feed. And lay a solid foundation for next process, breaking bags of garbage, crushing,and sorting.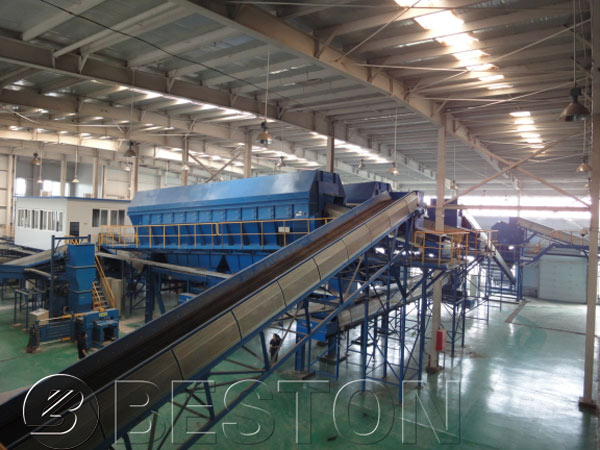 Main features:
a. Separation of high purity, to avoid the not complete separation of artificial separation, which may damage the equipment of next process.
b. Improve the operating environment of the workers, achieve the automated and mechanized operations.
c. Separate large garbage and sand in one-time separation, while the function of broken bags and uniform feeding.
2. Big Waste Crusher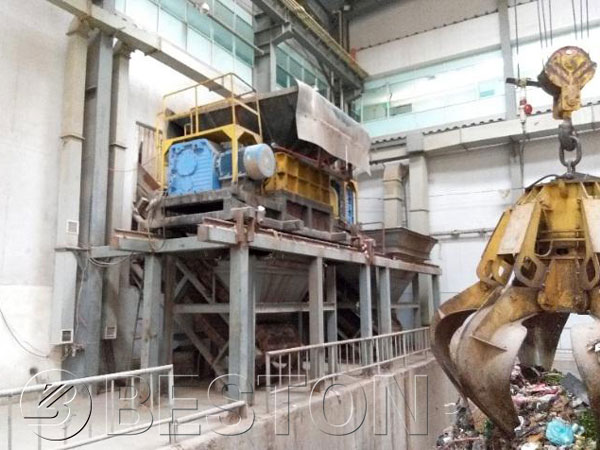 The machine is mainly used for crushing large and tricky garbage sorting from bulky waste sorting machine, such as large broken coats, blankets, sacks, broken furniture, mat, bamboo, other combustible fuel, stone tile, cement blocks and other inorganic substances. After broken, it goes to garbage temporary workshop to the secondary sorting. And fuel goes to the incineration plant,inorganic goes to building workshop.
3. Bag Breaking Machine
The machine set broken bags, broken and many other features in one, which can automatically broken bags with municipal solid waste in, automatically crush large organic, three hammer knives can be bent to minimize breakage of inorganic rate, special anti-winding device to make the hammer knife never wound. Its excellent separation lay a solid foundation for next processes. The technical indicators are better than similar equipment at home and abroad. The structure of the machine is unique, compact, safe and stable operation, large capacity, and low energy consumption, the main components used are production of vanadium steel with high Meng, low failure rate, long life, is the main equipment of municipal solid waste disposal projects in waste classification process.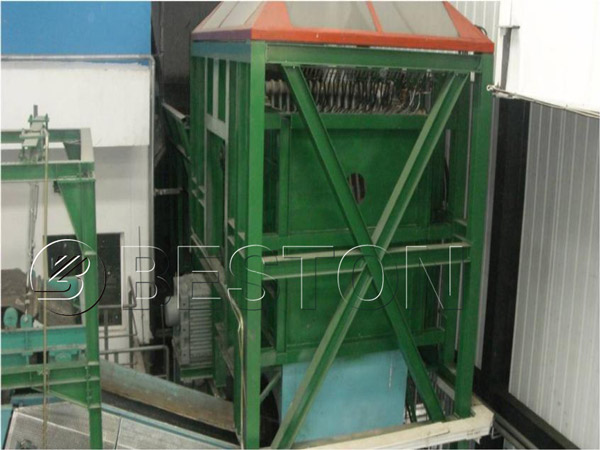 4. Comprehensive Winnowing Machine
This comprehensive winnowing machine is mainly to solve problems of existing waste sorting equipment, such as fixed aperture of drum sieve sorting machine which is only a simple classification, low purity of other winnowing machine, and harm to employee health of artificial separation. And the integrated air separation unit eliminates manual sorting to achieve a fully enclosed and mechanized operation, which takes the lead in municipal solid waste disposal industry.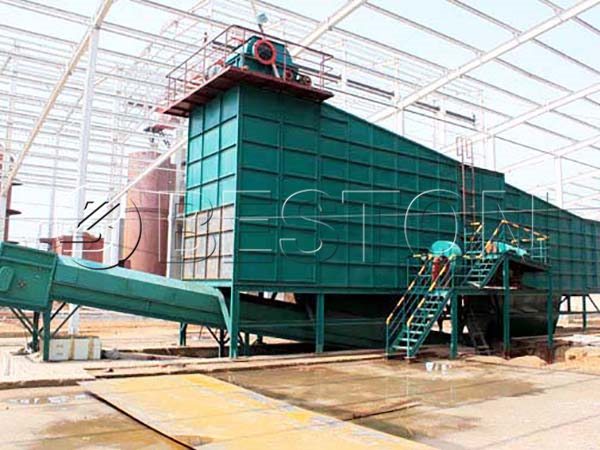 The working principle of comprehensive winnowing machine is integrated separation method of crushing method, proportion method, the volume method, cyclone separation,bouncing separation, and magnetic separation. With these method the original,mixed municipal solid waste will be divided into six categories: inorganic; organic; sands; irrecoverable fuel (supplemented by a simple manual sorting, hard plastic and rubber waste can be separated); ferromagnetic materials and battery; plastic film. And the separation rate can reach 85%, while the separation rate of film plastic reaches 90%.
Applications of Final Products:
NO.
End products
Productivity
     Usage
1
plastic film
12%
1. Made into plastic particles
2. Pyrolysis platic to oil
2
paper
5%
Make pulp to produce new paper
3
metal
5%
Smelt new metal
4
glass
3%
Recovery for reusing
5
battery,textile,bulk garbage etc
5%
Recovery
6
biomass:wood,shell,food residue etc
70%
Making charcoal or 

organic fertilizer;
Main parts of automated waste sorting system: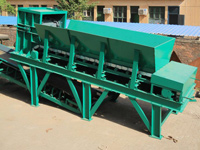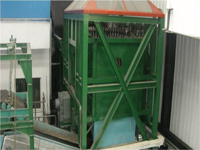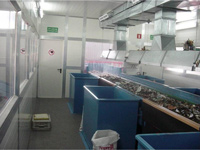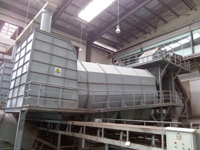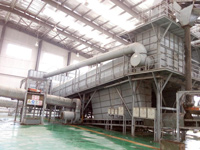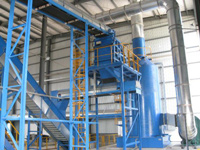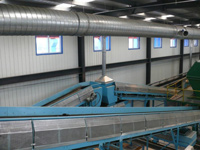 Model
BFX-100
BFX-200
BFX-300
BFX-400
Raw material
Urban garbage
Capacity
100T/D
200T/D
300T/D
400T/D
Power(KW)
224.7
263
279
294
Area(㎡)
5366
6112
6200
6800