Beston material sorting machine is designed to separate ferromagnetic materials, plastic film, inorganic, sands, organic, irrecoverable fuel, etc from municipal solid waste, which can realize to turn waste into treasure. And the sorting rate of the above garbage can reach more than 85%, the sorting rate of plastic film reaches more than 90%.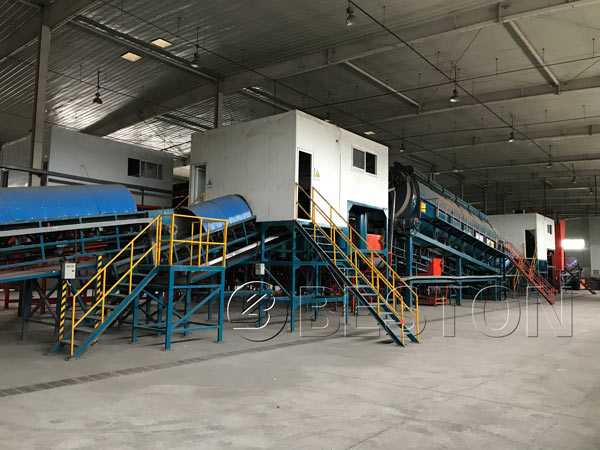 Beston materials recycling sorting facility is the mechanical integration of high technology product with first-class design, manufacturing processes, perfect configuration and reliable performance. The following is the main features of material sorting machine:
1. This machine adopts sophisticated front-end sorting technology to recover commodities with value for resale or reuse.
2. This machine adopts automatic control in the whole process of operation, using programmable controller to collect signal from every sensor and convey them into output control contactor and intermediate relay to control three-phase power equipment.
3. All materials can be recycled, and reduce the amount of waste incineration and the amount of waste gas by the advanced material recovery facilities.
4. Separation of high purity, to avoid the not complete separation of artificial separation, which may damage the equipment of next process.
5. Improve the operating environment of the workers, achieve the automated and mechanized operations.
6. Equipped with manual auto switcher and crash-stop device for every parts of the system, locates in easy operation position, which will avoid error starting or electrocution.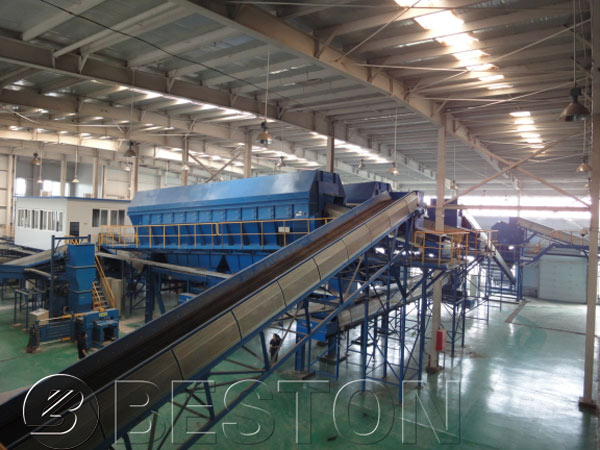 Security design of Beston material recovery sorting facility:
1. Sealed producing process, reduce the pollution of the waste;
2. Fully automatic operation, to avoid manual operate mistake;
3. All the processing procedure are under monitoring, ensure the producing going smoothly;
4. Special odor control system, ensure the workshop has a good environment and protect the workers' health.
========================================Main Parts Display=============================================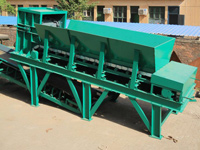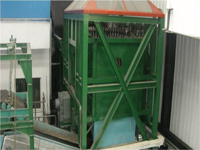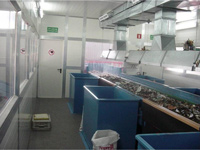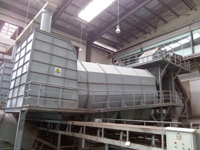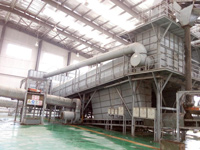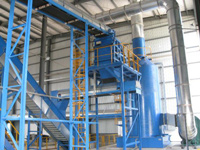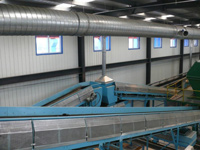 Applications of Final Products:
NO.
End products
Productivity
     Usage
1
plastic film
12%
1. Made into plastic particles
2. Pyrolysis platic to oil
2
paper
5%
Make pulp to produce new paper
3
metal
5%
Smelt new metal
4
glass
3%
Recovery for reusing
5
battery,textile,bulk garbage etc
5%
Recovery
6
biomass:wood,shell,food residue etc
70%
Making organic fertilizer or charcoal from biomass
Technical Parameters:
Model
BFX-100
BFX-200
BFX-300
BFX-400
Raw material
Urban garbage
Capacity
100T/D
200T/D
300T/D
400T/D
Power(KW)
224.7
263
279
294
Area(㎡)
5366
6112
6200
6800