The design principle of municipal solid waste sorting machine is to reduce the amount of waste and turn these waste into treasure. The msw sorting equipment uses a variety of sorting means to maximize the separation of organic matter, plastics, metals, masonry and other substances from municipal solid waste, improving the garbage recycling.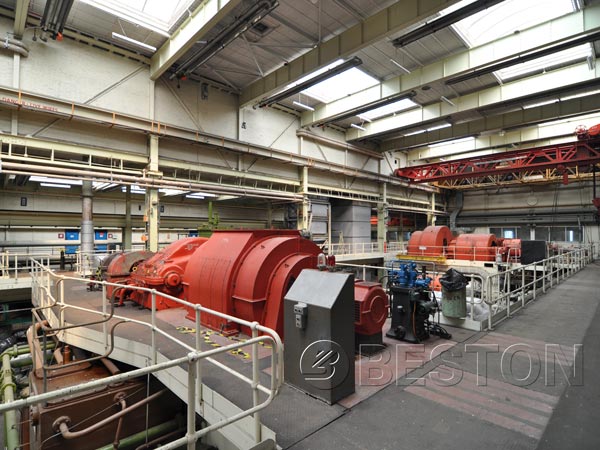 Design of municipal solid waste sorting machine:
It is equipped with programmable controller in the whole process of operation, msw sorting system has the ability to collect signal from every sensor and convey them into output control contactor and intermediate relay to control three-phase power equipment.
The main equipment is patented devices, which is invented by years of field experience. So the failure rate is low, use of effective, and particularly suitable for disposing of municipal solid waste.
This solid waste separator adopts the advanced mechanical pulverization and high voltage electrostatic separation are adopted to make the purity of metal and non-metal separated after crushing.
The key technology of municipal solid waste separation equipment is to organically integrate different breaking and dissociation equipment to various waste and used printed circuit board so as to achieve the maximum energy-saving effect and high metal separation rate.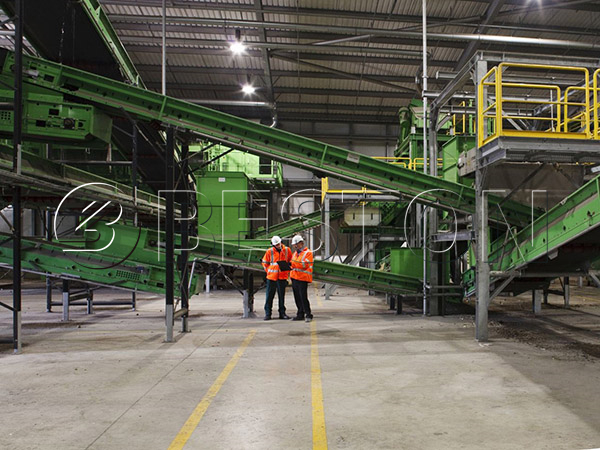 The LPC control system could monitor the whole working process of municipal solid waste sorting line.
The sealed deodorizing system as we as the unique aromatic ester spraying deodorant system, could keep the bad smell in the workshop away.
We'd like to make some change with the configuration according the garbage component of different locations and countries, to make a safe environment friendly and economic waste sorting project.
Working Process of Municipal Solid Waste Separation Equipment:
1. The forklift transports the rubbish into the rubbish bin, and the hopper bottom plate conveyor will take away these rubbish;
2. The garbage will be balanced by ejecting device, and then be sent material layer dial evenly after the first belt conveyor;
3. Workers will pick out bulky waste when the garbage goes through the manual sorting platform, at the same time the black metal will be picked out by strong magnetic separation;
4. These rubbish will be separated again by broken drum screen, and will be sorted into two kinds of rubbishes, the diameter greater than 50mm(plug hole size according to the reality of garbage) on the screen and less than 50mm undersize material;
5. Then undersize material as raw materials for the system of fat (or landfill) output. The diameter more than 50mm sieve material will be through the sieve material transport conveyor into other devices (or packed storage).
Applications of Final Products:
NO.
End products
Productivity
     Usage
1
plastic film
12%
1. Made into plastic particles
2. Pyrolysis platic to oil
2
paper
5%
Make pulp to produce new paper
3
metal
5%
Smelt new metal
4
glass
3%
Recovery for reusing
5
battery,textile,bulk garbage etc
5%
Recovery
6
biomass:wood,shell,food residue etc
70%
Making charcoal or organic fertilizer
The msw sorting system has the features of high efficiency, low labor cost and low failure rate etc. And the sorting rate of above municipal solid waste can reach more than 85%.That's why municipal solid waste sorting machine so popular with domestic and foreign markets. Now more and more customers from different countries want to buy municipal solid waste sorting equipment.
Main parts of msw sorting plant: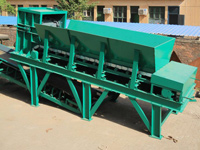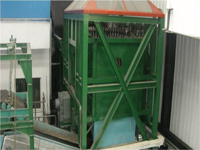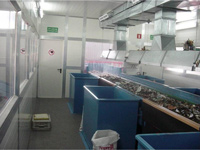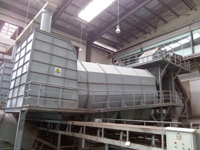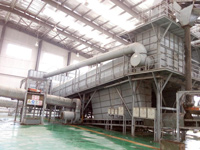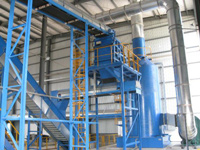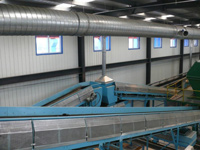 Technical Parameters:
Model
BFX-100
BFX-200
BFX-300
BFX-400
Raw material
Urban garbage
Capacity
100T/D
200T/D
300T/D
400T/D
Power(KW)
224.7
263
279
294
Area(㎡)
5366
6112
6200
6800
After-sale service:
1. Based on our customers' site and budget, our experts will design efficient, reliable installation drawings.
2. Engineer (1 person) onsite service, for installation guiding, operation shift training, commissioning.
3. Periodical call visit, to make sure there is no problems of the equipment.
4. Buyer cover cost on flight tickets, board and lodging, transportation, communication regarding to engineer onsite service.