Beston municipal solid waste recycling equipment is the mechanical integration of high technology product with first-class design, manufacturing processes, perfect configuration and reliable performance. In addition, Beston waste recycling plant for sale is designed with the first domestic garbage sorting systems and garbage compactors and docking technology.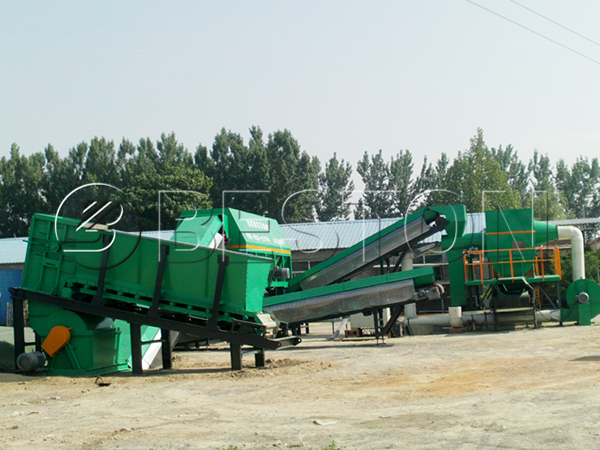 The core technology of municipal solid waste recycling treament is waste sorting system. By garbage uniform feeding, automatic sorting system of bulky waste, bulky wasteautomatic crushing system, automatic torn bags of garbage bags, bulky organic matter automatic broken system, closed mechanization winnowing system, plastic water selection system, and "hot election" system of high temperature and pressure ofhydrothermal hydrolysis of organic matter, urban house refuse can be separated to many kinds: 1) inorganic; 2) sands; 3) organic; 4) irrecoverable fuel (if supplemented by simple manual sorting, hard plastic and rubber etc will be separated); 5) film plastic; 6) ferromagnetic materials.
The key technology of waste recycling machine is to organically integrate different breaking and dissociation equipment to various waste and used printed circuit board so as to achieve the maximum energy-saving effect and high metal separation rate. And the municipal waste recycling plant is equipped with programmable controller in the whole process of operation, so this plant has the ability to collect signal from every sensor and convey them into output control contactor and intermediate relay to control three-phase power equipment. What's more, boasted shot blasting for every part and painted with high-performance anticorrosive paint in request period, the waste recycling systems can have a serving life for 7 years in harsh operation environment.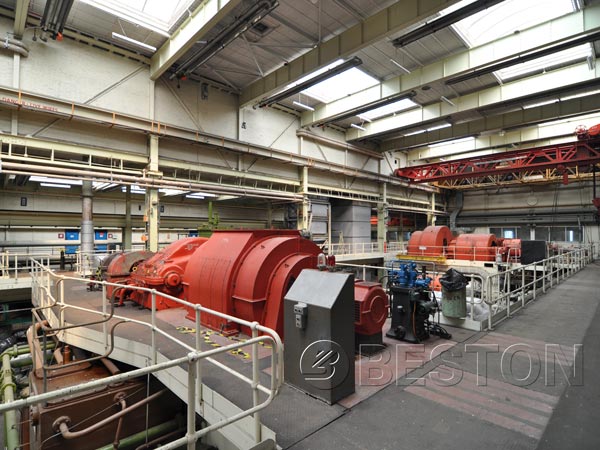 The working process of sorting waste recycling plant:
The feeding way of waste recycling machine is by forklift will rubbish into the rubbish bin, by receiving hopper bottom plate conveyor jiang is expected to take away, balanced by ejecting device sending material layer dial evenly after the first belt conveyor, through the manual sorting platform, picked out by artificial to big ones, at the same time through strong magnetic magnetic separation, black metal picked out, again by broken drum screen, classification of garbage into the garbage and < 90 mm and 90 mm or more (plug hole size according to the reality of garbage) on the screen, undersize material as raw materials for the system of fat (or landfill) output. ≥90mm sieve material through the sieve material transport conveyor into other devices (or packed storage).
Finally, mixed solid waste will be divided into several kinds of end products by waste recycling equipment. Such as inorganic; organic; sands; irrecoverable fuel (supplemented by a simple manual sorting, hard plastic and rubber waste can be separated); ferromagnetic materials and battery;plastic film. And the separation rate of waste recycling plant can reach 85%, while the separation rate of film plastic reaches 90%.
Applications of Final Products:
NO.
End products
Productivity
     Usage
1
plastic film
12%
1. Made into plastic particles
2. Pyrolysis platic to oil
2
paper
5%
Make pulp to produce new paper
3
metal
5%
Smelt new metal
4
glass
3%
Recovery for reusing
5
battery,textile,bulk garbage etc
5%
Recovery
6
biomass:wood,shell,food residue etc
70%
Making organic fertilizer or charcoal from biomass
Main parts of waste recycling plant: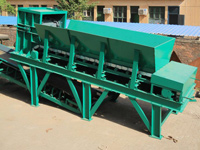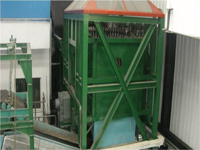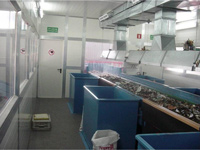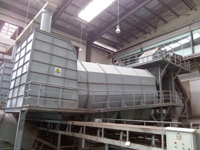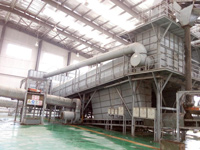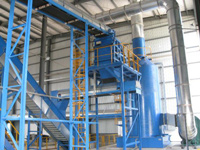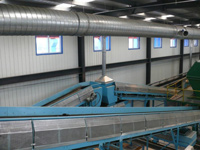 As the professional waste recycling plants manufacturer, we mainly offer the following several types: BFX-100, BFX-200,BFX-300,BFX-400. And these machines have different capacities and floor space. If you are planning to buy this waste recycling facility, please contact us at any time.
Technical Parameters:
Model
BFX-100
BFX-200
BFX-300
BFX-400
Raw material
Urban garbage
Capacity
100T/D
200T/D
300T/D
400T/D
Power(KW)
224.7
263
279
294
Area(㎡)
5366
6112
6200
6800