Facing the growing number of urban solid waste, how do we deal with these garbage? It is clear that incineration and burial will cause great harm to the environment. So we have to find an effective way to  classify and recycle these garbage. At present, Beston garbage sorting machine is very popular in domestic and foreign markets.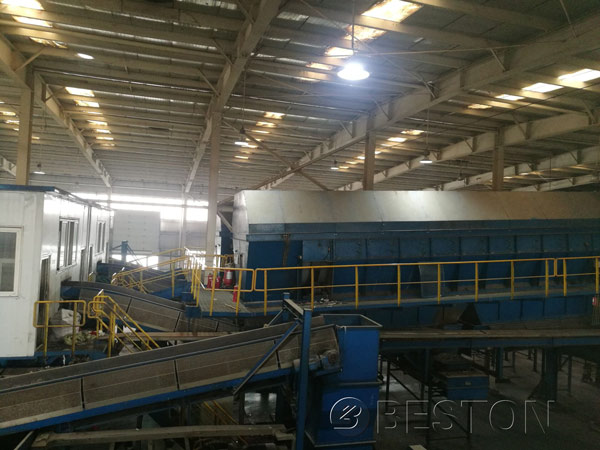 Beston garbage sorting plant mainly include the following components: plate feeder, smooth uniform feeder, manual sorting platform, rotating screening machine, color sorting machine, hydraulic packing machine, hydraulic metal presser, gravity separator, magnetic separator, sealed deodorization tower, deodorization tower,spraying deodorization tower, eddy current separator, closed and mechanized sorting system, automatic bag breaking machine, Integrated winnowing machine.
Besotn garbage sorting machine can separate the big garbage (diameter > 400 mm, separation rate 99%), and separate 95% sand garbage(diameter < 30 mm, adjustable), isolate 25-30% organisms (diameter < 30 mm), and break open the relatively large volume garbage bags, meanwhile, achieve uniform feed. And lay a solid foundation for next process, breaking bags of garbage, crushing, and sorting. And the following is the advantages of Beston garbage sorting system: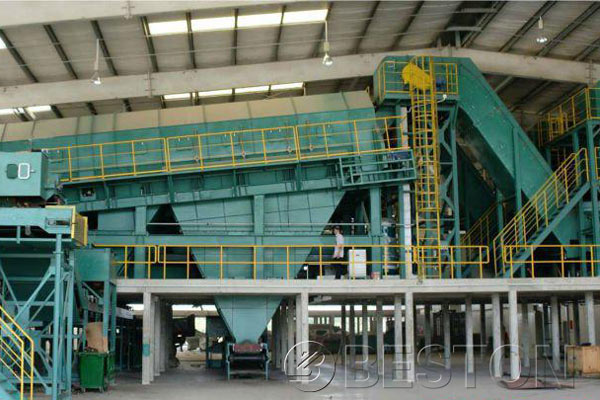 1. Improve the operating environment of the workers, achieve the automated and mechanized operations.
2. Separate large garbage and sand in one-time separation, while the function of broken bags and uniform feeding.
3. Separation of high purity, to avoid the not complete separation of artificial separation, which may damage the equipment of next process.
Eventually, we can get  the following several kinds of end products from municipal solid waste: such as inorganic, sands, organic, irrecoverable fuel (if supplemented by simple manual sorting, hard plastic and rubber etc will be separated), plastic film, ferromagnetic materials. And the sorting rate of the above garbage can reach more than 85%, the sorting rate of film plastic reaches more than 90%, which will lay a solid foundation for next treatment of "Resource and Industrialize".
Applications of final products:
1. Plastic film can be made into plastic particles or converted into pyrolysis oil;
2. Waste paper can be made into pulp to produce new paper;
3. Metal can smelt new metal again;
4. Glass can be reused;
5. Making brick with the earth, stone and sand;
6. Organic matter can be made into biogas by using fermentation system.
We mainly offer the following types of garbage sorting machine: BFX-100, BFX-200, BFX-300, BFX-400. And their processing capacity range from 100 tons to 400 tons. Below is their detailed parameters table. So far, our garbage recycling sorting equipment has been exported to Uzbekistan. At the same time, we have established long-term relationships with Uzbekistan customers. Welcome to visit our factory!

Main parts of automatic garbage segregator machine: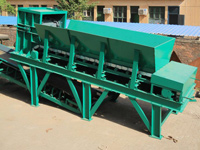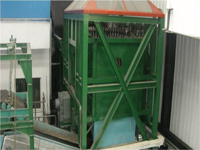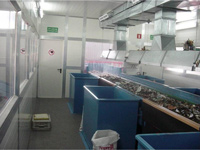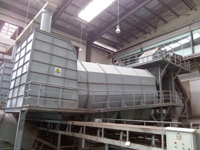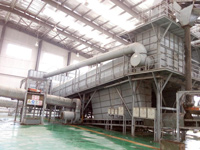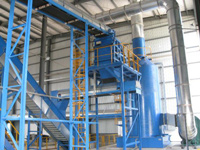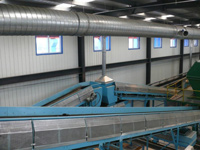 Model
BFX-100
BFX-200
BFX-300
BFX-400
Raw material
Urban Waste
Capacity
100T/D
200T/D
300T/D
400T/D
Power(KW)
224.7
263
279
294
Area(㎡)
5366
6112
6200
6800