With the increasing population of cities, urban waste also showes an increasing trend. In the face of a lot of solid waste, how do we quickly achieve the classification of trash? The answer is full automatic trash sorting machine. This kind of recycling equipment can make sorting trash become easier and help us do a lot of work.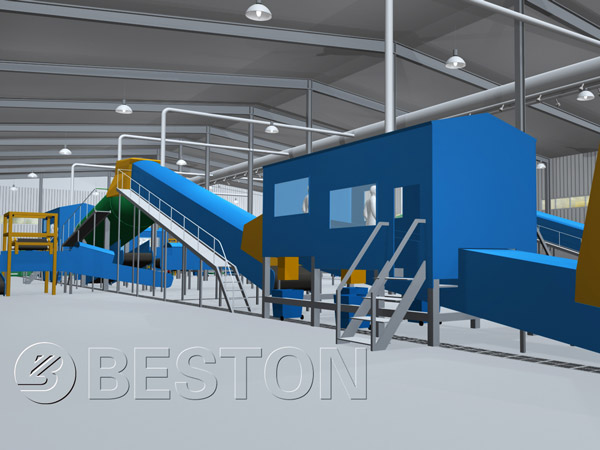 The trash sorting machine is designed based on principle of the reducing the volume, turning the waste to treasure. Using a variety of trash separation systems, we could get organic, plastic, metal, brick, stone, etc. from the garbage with high efficiency. And the sorting rate of the above rubbish can reach more than 85%, the sorting rate of film plastic reaches more than 90%.
Features of trash sorter machine:
1. Every parts of the system is equipped with manual auto switcher and crash-stop device, locates in easy operation position, to avoid error starting or electrocution.
2. Smoothly conveying system, feeding evenly without jam; Reasonable connecting style for every transition point, without material release or accumulation.
3. The LPC control system could monitor the whole working process of waste sorting line.
4. The sealed deodorizing system as we as the unique aromatic ester spraying deodorant system, could keep the bad smell in the workshop away.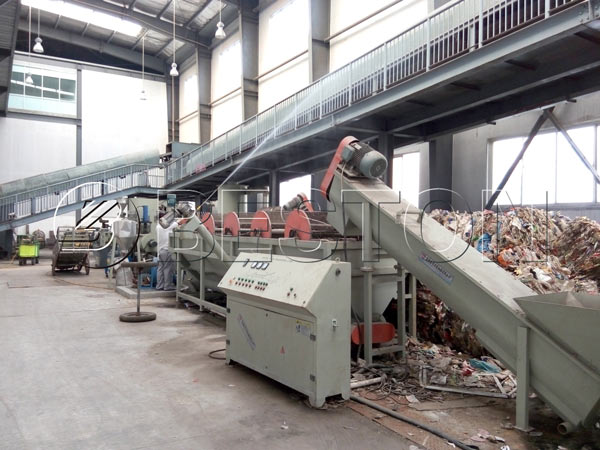 Working process of trash recycling sorting equipment:
1. The forklift transports the rubbish into the rubbish bin, and the hopper bottom plate conveyor will take away these rubbish.
2. The garbage will be balanced by ejecting device, and then be sent material layer dial evenly after the first belt conveyor.
3. Workers will pick out bulky waste when the garbage goes through the manual sorting platform, at the same time the black metal will be picked out by strong magnetic separation.
4. These rubbish will be separated again by broken drum screen, and will be sorted into two kinds of rubbishes, the diameter greater than 90mm(plug hole size according to the reality of garbage) on the screen and less than 90mm undersize material.
5. Then the undersize material as raw materials for the system of fat output. The diameter more than 90mm sieve material will be through the sieve material transport conveyor into other devices (or packed storage).
Applications of Final Products:
NO.
End products
Productivity
     Usage
1
plastic film
12%
1. Made into plastic particles
2. Pyrolysis platic to oil
2
paper
5%
Make pulp to produce new paper
3
metal
5%
Smelt new metal
4
glass
3%
Recovery for reusing
5
battery,textile,bulk garbage etc
5%
Recovery
6
biomass:wood,shell,food residue etc
70%
Making Charcoal from biomass
Main parts of trash sorting facility: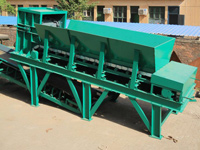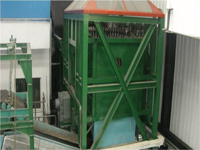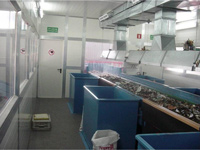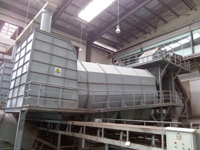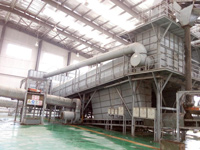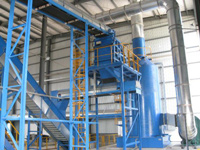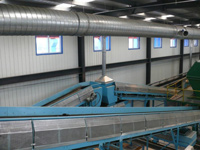 Technical Parameters:
Model
BFX-100
BFX-200
BFX-300
BFX-400
Raw material
Urban garbage
Capacity
100T/D
200T/D
300T/D
400T/D
Power(KW)
224.7
263
279
294
Area(㎡)
5366
6112
6200
6800